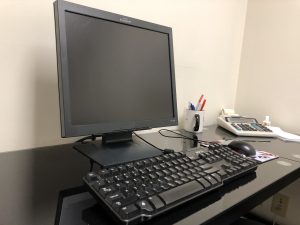 This is what comes to mind for most people at the mention of staffing firms. With this type of service, a staffing firm recruits, screens, and hires employees in order to build up a large pool of qualified employees. These employees are assigned to the staffing firm's clients for temporary periods of time and for duties as varied as mailroom coverage to executive level tasks. Most employers opt to use temporary staffing because it offers them flexibility and access to talent.
This is also commonly referred to as "temp-to-perm." For companies, it is similar to hiring temporary help except that the client will hire a temporary employee with the intention of evaluating the candidate for consideration as a member of their permanent staff. The advantage is that a client company can "try out" the candidate before hiring him or her. The disadvantage is that the candidate may continue his or her job search and accept a permanent position before you have made a decision to hire.
If you are seeking to hire someone for an open position, you may choose to perform a direct hire search with a staffing firm. Staffing firms are paid a set fee at the time the candidate is hired. The fee is non-refundable.
With this type of employment arrangement, a client company identifies a candidate but requests the staffing firm to place the candidate on the staffing firm's payroll. This type of service is commonly used for summer or casual labor; to bring back a retiree or former employee; for hiring a consultant where a 1099 situation does not fit; or for circumstances where budgets or company policy does not allow for a full-time permanent hire.