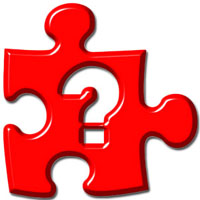 Professional Services
Office Staffing
Clerical/Secretarial – Receptionist – Accounting/Bookkeeping – Data Entry – Customer Service – Legal Assistants – Medical (Back/Front Office) – Office Management and more….
Computer Software Training
Private Instruction – Personalized Attention – Convenient Times – Affordable Rates – Free Telephone Support
In-House Services
Faxing – Payrolling – Invoicing – Bulk Mailing – Photocopying – Manuscript and Resume Typing – Administrative/ Bookkeeping – Data Entry
Staffing Services
Temporary Help
This is what comes to mind for most people at the mention of staffing firms. With this type of service, a staffing firm recruits, screens, and hires employees in order to build a large pool of qualified employees. These employees are assigned to the staffing firm's clients for temporary periods of time and for duties as varied as mailroom coverage to executive level tasks. Most employers opt to use temporary staffing because it offers them flexibility and access to talent.
Temp-to-Hire
This is also commonly referred to as "temp-to-perm." For companies, it is similar to hiring temporary help except that the client will hire a temporary employee with the intention of evaluating the candidate for consideration as a member of their permanent staff. The advantage is that a client company can "try out" the candidate before hiring him or her.
Direct Hire
If a client company is seeking to hire someone for an open position, they may choose to perform a direct hire search with a staffing firm. Staffing firms are paid a set fee at the time the candidate is hired. The fee is non-refundable.
Payrolling
With this sort of employment arrangement, a client company will identify a candidate, but will ask the staffing firm to place the person on the staffing firm's payroll. You may see this service used for summer or casual labor, or for bringing back a retiree or former employee, for hiring a consultant where a 1099 situation does not fit, or for situations where budgets or company policy do not allow for a full-time permanent hire.