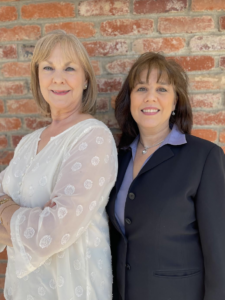 The History of Personnel Staffers Inc.
If you want to be a success in promoting your service or product, you MUST know it well!! That's why Hermaine Muno and Marcia Sacco were successful in starting Personnel Staffers, Inc. in 1994. With nearly 20 years of experience in the staffing industry at that time, they launched the company with zero clients! When they look back at the chance they took, the question becomes, "Would you take that type of a chance today?" And, the answer, indisputably, is "YES!" Choosing Peters Township, and especially the Route 19 (Washington Road) corridor, was the BEST choice they could have made. The firm's office is situated in an ideal location between Pittsburgh and Washington in McMurray, which continues to experience a business boom. Along the way, Personnel Staffers acquired a third partner, Kris Piscatelli, who, together with her extensive computer and software knowledge, brought marketing and sales experience to the company. She provides on-site training for individuals or corporate locations. Most requests are for Microsoft products, but the demand for accounting software, such as QuickBooks, remains a close second. What sets Personnel Staffers apart from their competitors is the quality of people they send. Their purpose is not to fill a position to merely secure the job - Personnel Staffers wants to make sure the person is meeting the client's needs. That same consideration is also aimed at benefiting the employee. Clients like being able to bring in associates on a trial basis to evaluate the individual's performance before making a permanent job offer. AND, this gives the employee the opportunity to evaluate the prospective employer, also! Personnel Staffers provides a rigorous applicant screening process and also offers their own offices as an interview site where the client can screen applicants, providing a major advantage for clients that are conducting confidential interviews. Personnel Staffers stands behind its candidates and assures their clients that they can count on their expert recruiting solutions to help them solve their unique business challenges.
Marcia Sacco and Hermaine Muno took a chance and started Personnel Staffers Inc. Their risk soon turned into a reward for the two of them. Personnel Staffers offers office staffing, payrolling and HR skills testing and consulting to the South Hills of Pittsburgh and Washington County. After 25 years of dedication to the business, Hermaine Muno retired as of December 31, 2018. We wish her the best of luck and miss her smiling face at our office every day.
google-site-verification: google73ef3b79d231d341.html